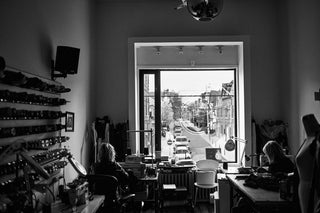 Who we are
Call and Response is the creation of Catharine Robinson and Lori Marcuz.
We are an art-minded, music-influenced design studio and conceptual project: women-led and founded with a focus on creation, process, and technique.
Design is without boundaries, as music, art, and creation must be to flourish and thrive. Both architectural yet breathing: ebbing and flowing.
We are designers for those who wish to be, those who are, and those who were, forever and always, personal and experimental: raw and refined.
Our History
Founded in 2004 with a desire to explore and create, Call and Response began as a small concept store with one goal: to create something from nothing and tie music and art to design.
Self-taught and low on cash, we began with an idea and a crossroads: a choice to stay within boundaries or break beyond them. Design is often taught as a defined set of rules, a series of boxes that must be ticked to be deemed suitable for wear and style. That path had been an obvious choice and a familiar one, but we were pushed down the second path, towards the unfamiliar and the exciting.
Because we had very little in the beginning, we tried to find a way of working with what we had so that we could create what we wanted. When we couldn't find what we were looking for, we sought out alternatives: trying various techniques to add texture and shape to garments when the materials we had lacked imagination.
We would paint leather to add depth, beat up textiles to add texture. We would hunt for old and antique textiles, often pieces that would have otherwise been discarded or forgotten. It wasn't merely necessary: it was fun. Everyday we were learning, learning and trying new things.
No one had told us what to do, so no one could tell us what not to do.
Our clientele was the key reason for our experimentations. Soon after we opened our doors, musicians, artists, and creatives discovered us and we found ourselves with a unique problem: how do we create interesting and dynamic pieces that still fulfill the functional needs of those who preform?
Our clientele had their own special requirements and desires for their pieces. Dancers needed clothing that moved and stretched with their bodies, a guitarist who played with her right hand couldn't have a right sleeve that bore fringes, and an opera singer who liked to sing barefoot needed gowns that hid her feet.
Each and every need was not a burden to us, but a chance for exploration, experimentation, and elation.
Inspiration came from everywhere, but as we worked closely with musicians and artists, it was unsurprising that much of our inspiration came from the musicians we loved and the music that moved us. We found such inspiration in styles from the 60s, 70s, and 80s and from some of our key musical influences, such as Jimi Hendrix, Prince, Sly and the Family Stone, Miles Davis, Fleetwood Mac, Cassandra Wilson, John Lee Hooker, John Coltrane, and Nina Simone. Blues, Jazz, rock, soul, hip-hop: all served as key notes in our process.
From a chaotic start to our no-less chaotic present, we've always found the most joy in our creation, our process, and the artists we've meet along the way.
"I put my very psyche into what I make and it is my joy, my pleasure, and my torment in every way."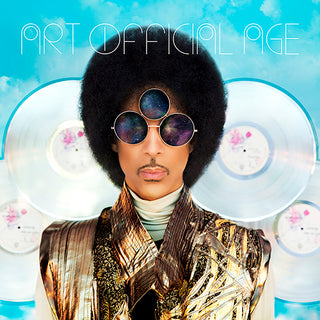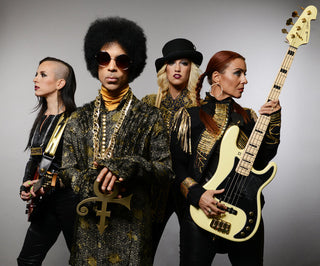 Prince & Call and Response
"Cathy and Lori have outfitted Prince in their striking jackets from 2011-2016. The musician loved their creations, and soon the two went from sending Prince collections of items they had already created to designing pieces just for him, stitching together layers of metallic and burnished leathers, pieces of antique textiles, and textured fabrics. Prince then began wearing their jackets at all of his public appearances: from the Grammys red carpet to Saturday Night Live and Late Night with Jimmy Fallon shows. The creative clan also designed the jacket Prince wears on his V84 cover from 2013."
-Valerie Stepanova for V Magazine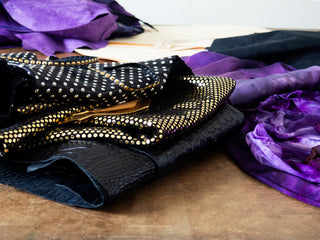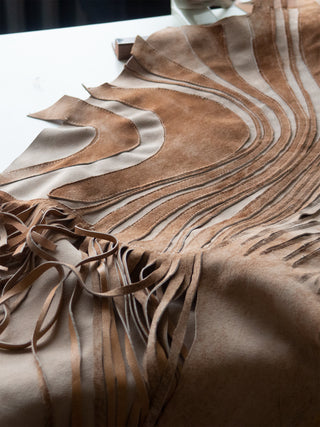 Our Philosophy
SLOWLY AND ETHICALLY
Ensuring that our pieces are both a testiment to exploration, but are also created in a way that is ethical and environmentally sustainable is important to us.
We do not use factories or offshore production. Everything we make is created by our four-person team in our Toronto studio and made to order to ensure integrity in fit and production.
Not only is this important for ensuring our production is ethical and has the lowest environmental impacts as possible, but this also ensures we stay aligned with our ethos: individuality in design and the beauty of process.
LOW WASTE
As a small, slow fashion, design concept, we believe in the importance of operating at low to zero waste. Fabric and leather scraps are reused, pieced together to create garments that will age with grace and last a lifetime. Offcuts that cannot be used are donated to textile artists and other creatives so that even the smallest pieces may yet have another life beyond the landfill.

CONSCIOUS SOURCING
As much as possible, we work to source locally, and often work with deadstock and offcut materials that have been discarded by larger companies.
We are particularly mindful of the materials we use, opting for natural fibres and materials over synthetic when possible to reduce the amount of plastic waste introduced into our environment.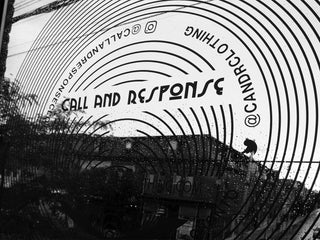 The Studio
Toronto
793 Queen St. West, 2nd Floor
Mon – Fri : 11a – 6p
Sat : 12p – 6p