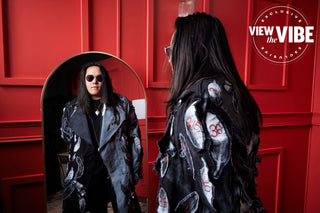 X AYSANABEE X TRAVIS SHILLING
In collaboration with the musician Aysanabee and the artist Travis Shilling, this coat was created for Aysanabee's performance of "We Were Here" at the 2023 Juno Awards.
Made of hand-dyed linen, this coat was conceptualized by Aysanabee, designed by Travis Shilling, and brought to life by Call and Response. The coat is adorned with 122 hand-painted feathers representing 122 residential schools. Embroidered on each feather is the number of unmarked graves found at each site.
As of the most recent reports, The Truth and Reconciliation Commission Report estimates the number of unmarked graves in Canada to be 3,200. The real number of deaths is believed to be far higher.
Image Credit: Nick Merzetti for View the Vibe/ Stamina Group Inc. /Caras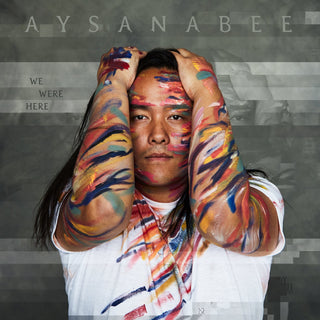 Photo: Aysanabee/ Ishkōdé Records
About Aysanabee
Aysanabee, born Evan Pang, is a multi-instrumentalist, producer and singer songwriter currently based in Toronto. He is Oji-Cree, Sucker Clan of the Sandy Lake First Nation a remote fly-in community in the far reaches of Northwestern Ontario.
From Ishkōdé Records
ABOUT TRAVIS SHILLING
Travis Shilling is an Indigenous Canadian artist from the Ojibway Nation and was born in Rama, Ontario. He is the son of Arthur Shilling who was also a well-known Indigenous artist. Travis Shilling's strong colour palettes are reminiscent of his father's style.
Travis known for his vibrant paintings, inspired by his father's art, and his imaginative filmwork.
From Artoronto.ca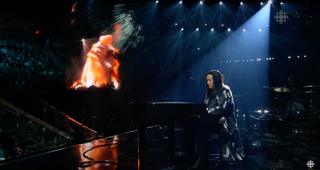 Aysanabee
Aysanabee performs 'We Were Here' with Northern Cree | 2023 Juno Awards