The Studio
Our studio is our artistic refuge where all our pieces are conceptualized, designed, and produced.
We are located on the second floor, overlooking the historically contemporary Queen St. West.
Mon – Fri : 11a – 6p
Sat : 12p – 6p
793 Queen Street West
Toronto, Ontario, Canada M6J 1G1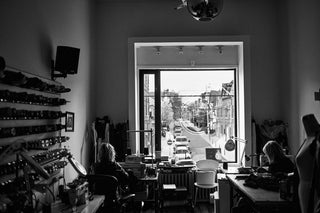 Book an Appointment
We are now accepting in-person, phone, and video consultations!