To our artists: past, present, and future.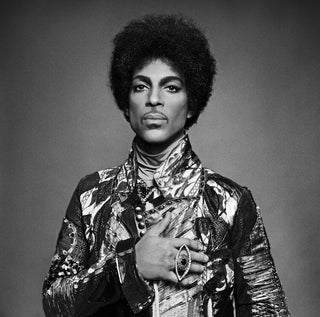 Prince
PHOTO CREDIT: INEZ & VINOODH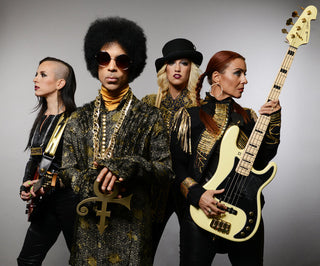 Photo credit: Derrel Todd/NPG
"I adore every one of my Call And Response pieces, like a favorite song. Each is a work of art exuding extraordinary design and a maverick spirit."
"I am notorious for last minute projects, and the ladies at Call and Response Clothing have always taken care of me and they never fail to exceed my expectations! The quality and their creativity go above and beyond! I very much recommend using Call and Response Clothing!"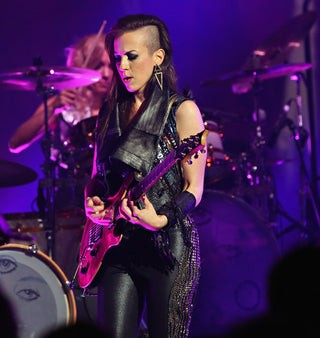 Donna Grantis
PHOTO CREDIT: CINDY ORD/NPG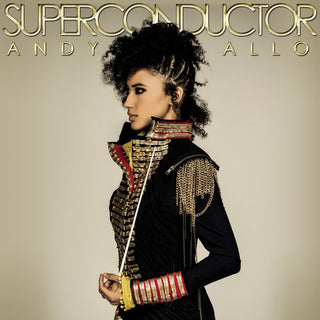 ANDY ALLO
Photo credit: Justine Walpole/NPG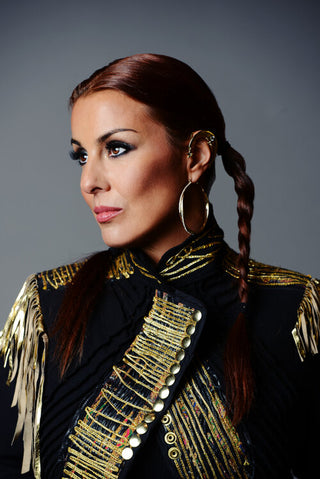 IDA NIELSEN
Photo credit: Derrel Todd/NPG
CHER
Cher in Call and Response on The Late Show with Stephen Colbert
CHER in Call And Response / Music video by Children In Need performing Stop Crying Your Heart Out (Radio 2 Allstars). A Decca records release © 2020 Children In Need, under exclusive li...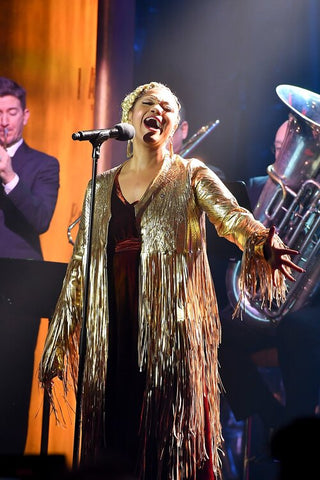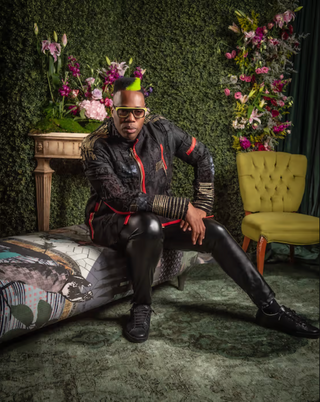 KARDINAL OFFISHALL
PHOTO CREDIT: GEORGE PIMENTEL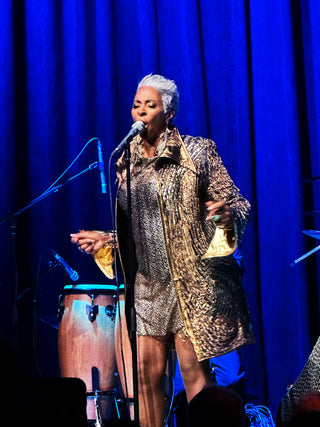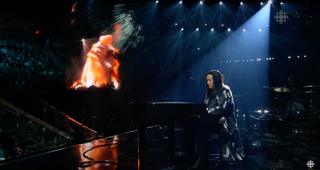 Juno Awards 2023
Aysanabee
Aysanabee in a coat created by Call and Response in collaboration with Aysanabee and Travis Shilling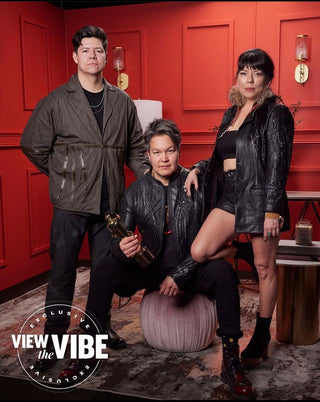 DIGGING ROOTS
PHOTO CREDIT: NICK MERZETTI/ VIEW THE VIBE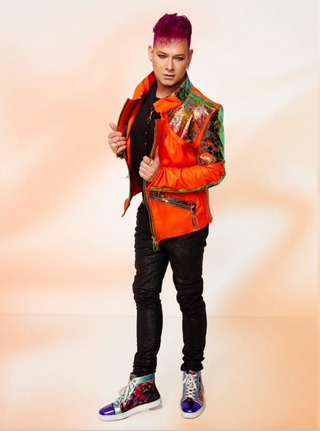 Velvet Code
PHOTO CREDIT: COLIN GAUDET/ RINA MORNING STAR
"... when I wear any of my pieces from Call and Response, the first feeling that sweeps my body is safety.
Their pieces make it safe to be your rockstar self. The self that shows up in your dreams but maybe not always in your realities.
From the craftsmanship to the women behind the brand, I look forward to Call and Response being an integral part of my love armor in the form of my clothes for as long as possible. "
"Call and response clothing is my secret obsession. As a classical musician performing in traditional gowns onstage, their pieces feel like the antithesis of my profession's style. secret rockstar is my vibe. —-The incredible hand worked leathers and antique textiles turned into true one of a kind works of art r indeed rock star worthy and have been worn by true rock stars themselves. Equally loved by artists, fashionistas , theatrical and classical humans, we appreciate the unique artistry of Cath and Lori's work, there is nobody who has continued to populate my closet as much as they, over so many years. My jackets, leggings, bags and gowns r my favorite fantasy pieces which have helped me create my personal style. Bravo, and continued success and inspiration to and from Call and Response!"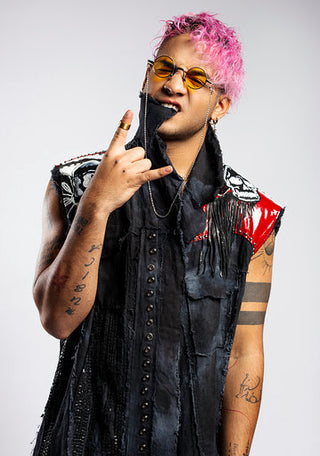 Richard Camacho
Photo Credit: Eric Moniz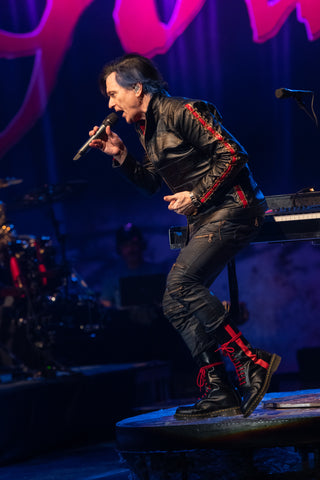 Gowan
PHOTO CREDIT: YVAN COUILLARD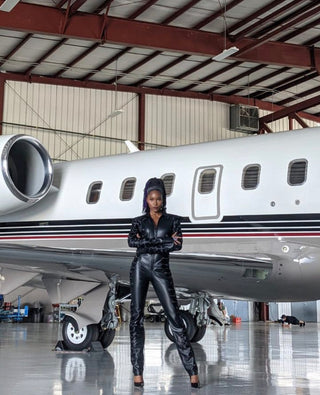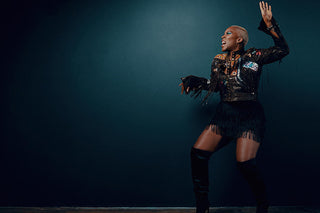 LIV WARFIELD
in Call and Response. Music video directed by Evan Winter.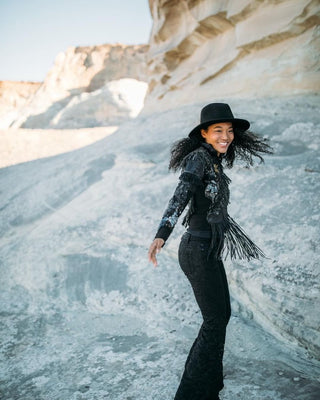 JUDITH GLORY HILL
PHOTO CREDIT: SCOTT CLARK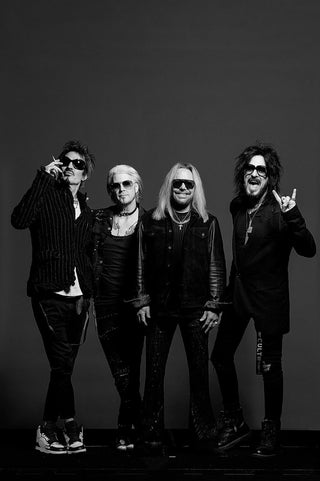 Mötley Crüe
Vince Neil
PHOTO CREDIT: Ross Halfin, Styled by Marjan Malakpour
Amanda Rheaume
in Call and Response. Music video directed by Kinnie Starr

Kinnie Starr
Music Video directed by Matt Leaf and Ricardo Amezquita